This site provides a voice for federal employees and federal retirees who wish to share their knowledge with others. Our guest writers have many years of government service in a broad spectrum of fields and interests and can help explain complex issues for our site visitors.
Our writers and forums are devoted to guiding you through the federal retirement maze and includes information on all aspects of retirement including benefits, lifestyle, retiree employment opportunities, general retirement issues, and estate planning techniques. There is considerably more to retirement than meets the eye and this site and our expert forums will help you focus on the critical issues that we all must address at this time in our lives.
Director of Marketing and Fundraising for the Center for the Study of Services and Consumers' Checkbook.

Kevin has more than 20 years of experience developing products and services that solve consumer purchasing issues. His work at the nonprofit Center for the Study of Services focuses on increasing price transparency on large purchases, such as major appliances and new cars, and publishing unbiased ratings on healthcare providers and contractors in the seven metropolitan areas served by Consumers' Checkbook. Each FEHB Open Season, he counsels hundreds of federal employees on finding the best health plan and helps produce Checkbook's Guide to Health Plans, which has for more than 42 years been a crucial resource for federal employees and retirees. Moss has a B.S. degree from the University of Wyoming and a M.B.A. from the Johns Hopkins Carey Business School.
President & Director of National Development for Federal Employee benefits Advocates, LLC

Shawn is an experienced seminar speaker and trainer who travels throughout the United States conducting workshops for federal employees of all agencies to help them take advantage of the retirement, life, health, and other benefits provided to them by the U.S. Government. Over the last 10 years he has spoken to over 19,000 Federal Employees. Shawn also works closely with local financial advisors to provide additional resources and comprehensive training for those who want to enhance their knowledge of the Federal benefits programs.
Mr. McCoy began his career in the financial services industry over 28 years ago in Carrolton, Texas working with Federal employees with MetLife. Over the years he has held many positions in the financial services industry including Management Roles, Group Sales, Compliance, and Wholesaler. During that time, Shawn developed and presented public seminars on various financial and investment topics. He also spoke to thousands of representatives and organizations about insurance and investments.
Mr. McCoy is a former licensed Life, Health and Accident agent in the state of Colorado. In addition, he is also a former registered representative holding a Series 7 and 63, a registered principal with a Series 24 and an Investment Advisor representative with a Series 65. He currently resides in Parker with his daughters, Murphy and Bailey.
---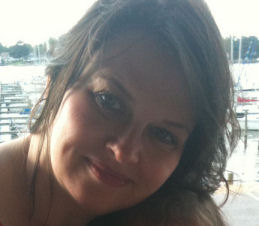 Dr. Donna Day is a Manager at the Department of Defense, where she has been for more than 30 years. With a background in Information Assurance, Customer Engagement and Marketing, more recently she has been studying Cyber security Policy and Management at the University of Maryland, University College (UMUC). She earned her Doctor of Management, Master of Business Administration, and Master of Science Degree in Technology Management at UMUC and received her Bachelor of Science Degree in Marketing at the University of Baltimore. Dr. Day is also an Adjunct Professor at Norwich University in Vermont, where she teaches Cyber security, Critical Infrastructure and Information Assurance courses to a myriad of students, worldwide, from across the intelligence community. A published author, Baltimore Ravens fan, and life-long learner, she enjoys writing, traveling, cooking, and most importantly, spending time with her family and friends.
---

Herbert (Herb) Casey is a human resource (HR) professional with over 35 years experience in the public sector. He served in HR managerial positions for various federal agencies, domestically and abroad. He retired in November, 2013 from the Department of State.
Mr. Casey has a B.B.A degree in Human Resources Management from the University of Memphis and a M. S. in Human Resources Management from the University of Maryland. He has a Senior Professional in Human Resources (SPHR) certification and is a member of the Society of Human Resources Management (SHRM). Mr. Casey instructs various graduate level human resources courses at Catholic University of America's Metropolitan College. In addition, he teaches the SHRM Learning System which prepares HR professionals for the PHR/SPHR exam. Mr. Casey is a certified mediator for workplace conflict and is certified to administer the Conflict Dynamics Profile assessment tool. He has co-authored an article on the use of technical guides as training tools and spoken at the national conference of the American Society of Training and Development (ASTD).
---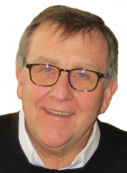 David Scholl recently retired with 35 years of Federal legal and human resources experience from the U.S. Office of Personnel Management. While at OPM, Scholl served as a Deputy Assistant General Counsel where he was the principal agency labor-management relations legal advisor and handled a variety of Federal staffing issues. At the Federal Deposit Insurance Corporation, Scholl held positions as an Assistant Director of Personnel for Labor and Employment Relations and as a Senior Counsel in the Legal Division, where he conducted labor and employment law mediation, negotiation and litigation. Scholl began his Federal career with the Office of the General Counsel of the Federal Labor Relations Authority. Scholl received his law degree from The Catholic University of America and undergraduate degree from Lehigh University.
---
All rights reserved. No part of the Forum's articles may be reproduced or transmitted in any form or by any means, electronic or mechanical. Including photocopying, without written permission from the author, except for the inclusion of brief quoted excerpts or in reviews. Web links to this page or to individual articles are permitted as long as full credit is provided with each link. Email to info@bookhavenpress.com or write to Bookhaven Press LLC, 302 Scenic Court, Moon Township, PA 15108 to request reprint permissions.
While the publisher and author have used their best efforts in providing retirement and benefits information, they make no representations or warranties with respect to the accuracy or completeness of the content of this forum and Website, replies to site visitor questions, or prepared articles, and they specifically disclaim any implied warranties of merchantability or fitness for a particular purpose. The advice and strategies contained herein may not be suitable for your situation. You should consult with a financial or human resource professional where appropriate. The publisher and author are not privy to an individual's Official Personnel File (OPF), federal employees and retirees should contact the HR department that maintains their OPF to insure all aspects of their personal situation is covered. Neither the publisher or author shall be liable for any loss or any other commercial damages, including but not limited to special, incidental, consequential, or other damages.
Have Articles Sent to Your Email Address


If you are interest in contributing articles for our blog at www.fedretire.net review the General Terms and Conditions listed below. By submitting your article as an attachment to an email message addressed to support@federalretirement.net you hereby agree to the following terms and conditions:
Service Provider: Guest Writer
Company: Bookhaven Press LLC
Submitted articles by the Service Provider are to be 500 to 1200 words written in either Microsoft Word or Word Perfect and submitted via email to support@federalretirement.net. Submission of an article indicates you agree to follow the terms and conditions of this agreement.

Articles can be on any retirement benefits, finance, or lifestyle subject that the Service Provider has information to impart to our site visitors. Any comments received for submitted articles will be forwarded to the author's email address. The author has the option to reply to comments if they desire. If the author replies to a comment, the author MUST submit a copy via email to bookhaven@aol.com for our records and for posting on the site if deemed appropriate.

The Service Provider to submit a short bio with contact information and a portrait photo for the Guest Writer's page.

The Service Provider agrees that no compensation will be paid by the Company for contributed articles or for any other activities associated with this agreement. The Company will not pay royalties, expenses or any other compensation of any kind for services provided. However, the Company will provide direct internet web links to the Service Provider's web site and include a bio on the Guest Writer page. The Service Provider may also include links to their web site in all submitted articles.

The service provider certifies that they hold the copyright in the submitted article. Any copyrightable articles (collectively, the "Work Product") developed in whole or in part by the Service Provider in connection with the Services shall be the exclusive property of the Service Provider. The Service Providers extends unlimited and unrestricted use rights of all submitted articles and content to the Company. These rights will survive the term of this agreement and the Company retains the right to continue to use all submitted articles and content in any published work including but not limited to www.federalretirement.net and www.fedretire.net.

The author gives the Company permission to publish the Service Provider's articles and content on the www.federalretirement.net Web site or on our blog at www.fedretire.net subject to the terms and conditions of this agreement.

The Company has the right to accept or reject all submitted articles and content without exception or explanation to the Service Provider. The Service Provider also gives the Company the right to edit submitted articles and content as they see fit.

The Service Provider agrees they will not use their article solely as an advertising outlet for a product or service.

The Service Provider represents that the submitted article is based on facts that you personally have verified, is not libelous or slanderous, is yours alone and does not infringe upon another's copyright. If the content of your article or your copyright is challenged, you are solely responsible for handling the challenge and you hereby indemnify and hold Bookhaven Press LLC and its websites harmless from any liability resulting from any such challenge.

The Service Provider is solely responsible for the content of your article.

If we publish your article on FedRetire.net net and/or FederalRetirement.net we will identify you in the article as the author and will include your contact information so that readers may be in direct touch with you. Any contact information you provide should be included in the 'author bio' provided for our Guest Writer's page.

You may post a link on other web sites which link directly back to your article on the FedRetire.net site.
Return to Top of Page
Return to Lifestyle & Employment Forum Menu
Go to Home page