Just Write Laser Engraving
Just Write Laser Engraving is owned by Randy Baldwin, retired FAA. This company offers retirement gifts including awards and recognition engraved plagues, flag cases, apparel, name badges, ornaments, coasters, mouse pads, and custom FAA LOGO Mugs.

You will find many unusual, unique and custom made gifts for any occasion and the quality is top notch. Visit the Just Write Laser web site to view all of their products. You can also view their brochure online. Many more products are available, call to have a special gift made for someone special in your life.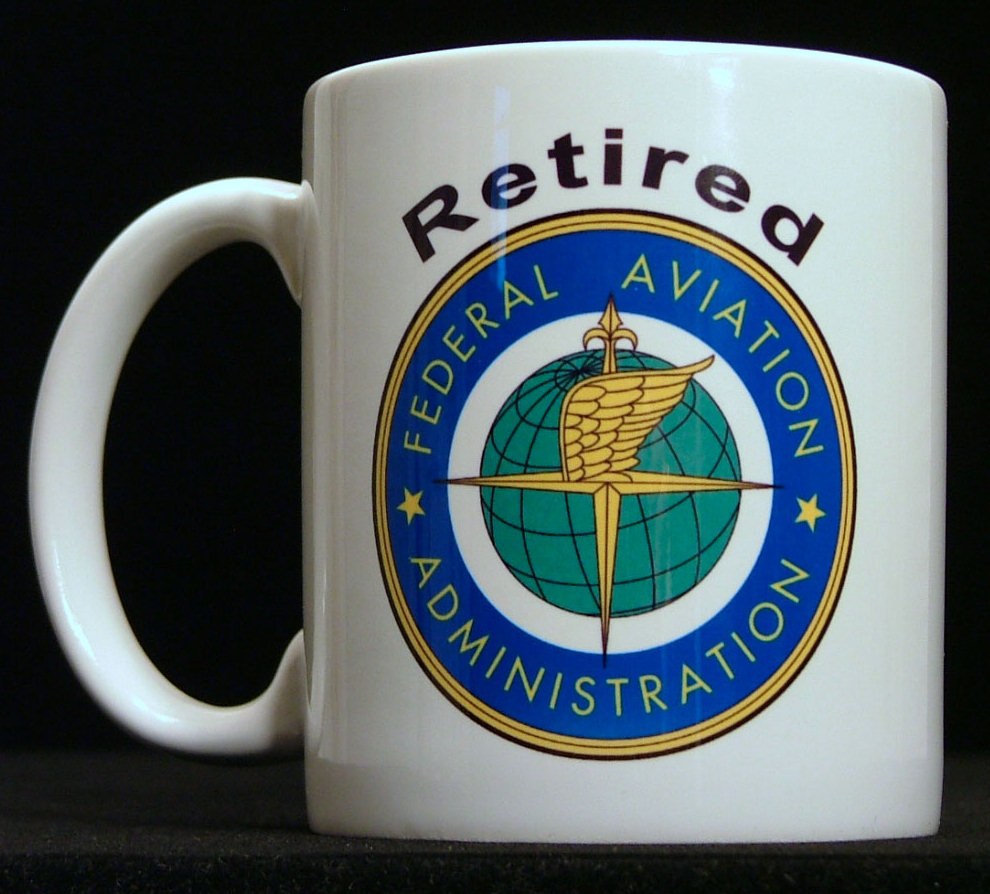 I've known Randy for over 45 years and like me he always had a business on the side. He was involved with a number of unique quality products that he poured his heart and soul into all of those years and continues to do so in retirement. Just Write Laser Engraving is his premier offering and I've featured his laser engraved retirement presentation FAA LOGO mugs here for all to see. I recommend ordering these unique and custom mugs and other specialty engraved gifts for everyone you want to honor at their retirement luncheon or dinner. Randy takes all major credit cards and be sure to get your orders in at least 3 weeks before the luncheon or meeting.
NOTE: Mention that you heard about his services on this site or mention ORDER CODE "FJN-07.
I can assure you that retirees will be impressed and the mug will remind them of their time with the agency and the many friends that were kind enough to honor them when they left for greener pastures. I display my mug in my office and am proud to have this treasure and a friend like Randy.
Dennis V. Damp
Just Write Laser Engraving offers many products besides the mugs noted here. Their brochure (PDF file) describes all of their offerings including Flag Display Cases, Coasters, Key Chains, Ceramic items, Plaques, Name Badges, License Plates and Picture Frames and much more.
Randy tailors each mug to the retiree and you can either list the employees service dates on the mug along with the agency LOGO or he can list the service locations as shown in the pictures below. Basically, he will custom tailor the mug to whatever you need. Just ask.
ORDER TODAY
Call 252-353-4005
Accept Master Card and VISA
Microwave Safe
Color Fast and Vibrant
Other agency LOGOs available
$19.95 (plus shipping) Special with Order Code FJN-07
FRONT VIEW


BACK VIEW


Just Write Laser Engraving
P.O. Box 876
Farmville, NC 27828
252-353-4005
rdbaldwin1969@embarqmail.com
Website: https://justwritelaser.com